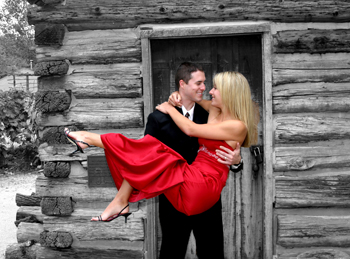 You've dreamed of this day for your entire life. You have gazed longingly at wedding gowns from afar and even tried rings on just for fun. Now it's your turn. Soon, you will be marrying the greatest man you have ever met and you want to make everything just as perfect as your love for one another. But there are so many things to do in the days, weeks and months before your wedding day; it's hard to know where to start.
But don't start to stress out over finding the perfect caterer or a gorgeous gown. By visiting the Creative Wedding Planner, you are taking the first step in making your wedding day everything you have ever dreamed.
Planning a wedding is not a simple task. Chances are, the process of planning your wedding day will be one of the most stressful and angst-filled times of your life. Unless you are a professional party planner, planning your wedding will probably be the greatest undertaking you will ever attempt. But you don't need to be a professional to make your wedding day special, unique and romantic. You need to be armed with knowledge and information that will help you to ask the right questions and seek the best professionals.
That's where the Creative Wedding Planner will help you the most. We are dedicated to providing you with the most up-to-date information on the latest trends, hottest styles and innovative ideas. We will be here for you through every step of your planning process. So, when you're ready to go look at wedding bands, be sure to print out our guide to jewelers. You'll be surprised how confident you'll feel about making that purchase after asking the right questions and making an informed decision.
The Creative Wedding Planner is an invaluable resource to every engaged woman. We provide you with helpful hints and useful tips as well as valuable advice from experts in the field. At the Creative Wedding Planner, we don't just comment on the obvious topics such as dresses and flowers, we provide in-depth information on everything from getting in shape before your big day to preserving your dress after the celebration is over. We can give you unique and innovative ideas about what to give as wedding favors as well as advice on making your hands and fingernails look their best for that new ring.
So spend some time reading the articles on this site. We're sure you'll get some great ideas that you will want to share with all of your friends!!