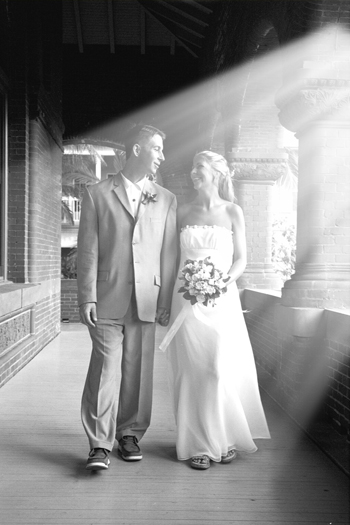 Photo © Roy Katalan
About Us
There are many web sites that provide information about wedding planning on the Internet. The amount of information you may look through can be overwhelming. So where do you go when you're looking for reliable, up-to-date and local information? The Creative Wedding Planner should be the starting point for your wedding planning.
The Creative Wedding Planner is the most comprehensive resource in Northwest Ohio and Southeast Michigan for couples who are seeking information and services to help plan their weddings and their future lives together.
Weddings are often the most stressful, expensive and complex endeavors people ever undertake. The Creative Wedding Planner's sole objective is to help engaged couples through the sometimes challenging but always exciting process of planning a wedding. We make every effort to embrace and celebrate the very best of the marriage tradition while also addressing the taste, interests and issues that concern today's unique couples.
The Creative Wedding Planner works with a variety of local and national professionals to bring you information about the latest trends, facts about local businesses and helpful hints to make your special day a success.
Keep all of your Appointments Organized with the Creative Wedding Planner!