Attorneys & Legal Services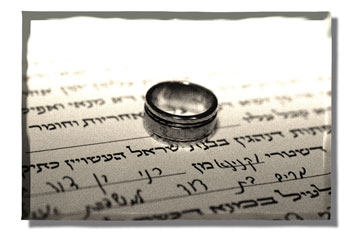 Photo © Roy Katalan
You have fallen in love, found the person you want to spend the rest of your life with; so why would you want a prenuptial agreement? You may not but it's a good idea to read the following page and determine if you are a couple who may benefit from talking to an attorney about a prenuptial agreement.
A prenuptial agreement is a legal document that spells out how assets will be divided in the event of a divorce. These types of contracts speak only to assets acquired after the marriage date and prior to the date the divorce action was filed. In a prenuptial agreement, couples decide how their marital and separate property will be defined before they wed. Many people who choose to sign a prenuptial agreement have children from a previous marriage who they are trying to protect. Another reason to draft such an agreement is to protect a family business or other asset that may significantly appreciate in value during the marriage.
Approach the matter with care and sensitivity because, in recent years, the word prenuptial agreement has become similar to a four-letter word. Having an attorney draw up such a document is not an admission that someday your marriage will end in divorce. Rather, it is a smart way to protect yourselves just in case. Think of it as an insurance policy that requires very little down payment.
The possibility of a prenuptial agreement may open lines of communication that were not previously available to you as a couple. It may be good to discuss your financial and career goals in a realistic, serious manner before you get married. You may be surprised by what you learn when you sit down and have a frank discussion about issues that may have seemed previously off-limits.
If you are considering a prenuptial agreement, talk to an attorney about six months before the wedding. This is something you should have done and signed several months before the wedding. You and your future-husband don't want to be thinking about potential divorce when you're walking down the aisle. Be sure to have it done and out of your life at least a month before the wedding.