Bakeries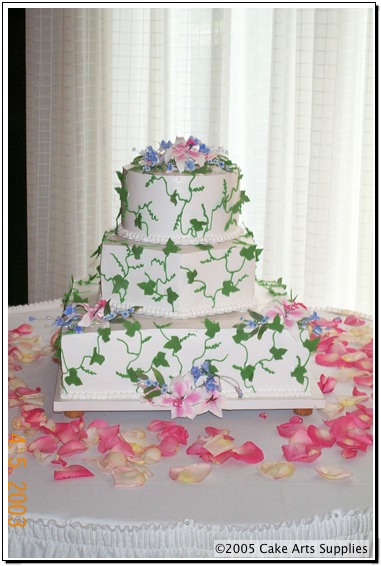 The wedding cake is not only a great dessert to top off a wonderful meal at your reception; it is the beautiful focal point of your celebration. In recent years, the formality of the cake has relaxed and anything goes. It should still be in keeping with the tone and style of the wedding but many of the common expectations about the wedding cake are a thing of the past. From a variety of flavors and fillings to different shapes and frostings, couples can use their imaginations to create a unique cake for their special day.
Wedding cakes are sometimes supplied by the caterer or reception facility. If that is the case, meet with your caterer or party planner at least one time just to discuss the cake. If not, start looking for a baker about three months prior to your wedding. Be sure the baker will deliver the cake to your location and set it up. Find a reputable baker who specializes in wedding cakes and will let you taste some cake before you sign a contract.
Traditional wedding cakes were multi-tiered with white cake and white frosting with a ceramic bride and groom resting on the top layer. But your wedding cake can be any flavor you can imagine (chocolate, raspberry, pina colada, cherry chip or banana) with a variety of fillings and frostings. The cake no longer has to be a multi-layered design with figures on the top. It can be square, triangular or in the shape of an anchor. It can be decorated with flowers (with the help of your florist) to coordinate with the style of your wedding. To get some ideas, look in bridal magazines, search on the Internet or browse through catalogues offered by your baker.
You should order your cake about two months before your wedding. When ordering, make sure you discuss the style, the flavors of the cakes, the icing and filling and the size, according to the number of guests you're expecting. Understand what the cost of the cake includes and what features may be extra.
Assign someone to cut the cake at the reception (unless your facility or caterer provides this service). Make sure they understand how to cut the cake and how big to make the pieces. Your baker could provide helpful tips to make the cake-cutting run smoothly.
Your baker can also provide information about freezing the top layer or a small portion of your cake. Following the tradition, you and your new husband can enjoy this cake on your first anniversary.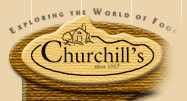 The Bakery Worksheet from the Creative Wedding Planner!