Balloon Decorating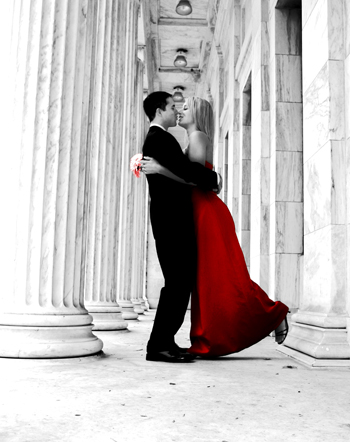 Photo © Roy Katalan
You may associate balloons with birthdays and new babies but more and more couples are using balloons to make their weddings more festive. They are an easy way to add fun and whimsy to your event and, since they come in virtually any color or style, they coordinate with almost every tone and color scheme.
The most popular use of balloons at a wedding ceremony is to release them in large quantities as the bride and groom emerge from the church. This provides a dramatic exit from the church in a beautiful array of colors.
Balloons can be used in a variety of ways at your reception. They can be used to decorate an entire hall, create a balloon arch for a dramatic entrance or tied to tables and chairs in bouquets. Balloon professionals can design floral and balloon centerpieces for the reception tables. Clear balloons can be filled with flowers, decorative stones or confetti and used as centerpieces. Balloon sculptures can also be created for a memorable and unique decoration.
Keep balloons in mind when decorating for your pre-wedding parties such as showers and rehearsal dinners. Your color scheme is easy to achieve with balloons and can be a constant theme in everything involved with your special day.