Banking and Financing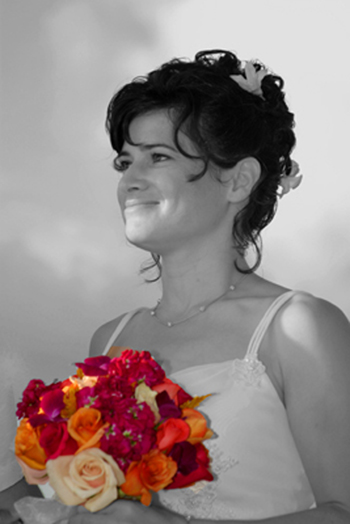 Photo © Roy Katalan
Getting married is a serious lifestyle adjustment for any man or woman. Many things in your life are changing all of a sudden: your name may be changing, you may be moving into a new home or apartment and you may even be moving to a new city. Your finances will probably be changing as well.
You may be used to paying your bills and managing your own money. If you have been living on your own for a long time, it may be difficult to change those habits. However, when you get married, you will need to take a serious look at your joint financial picture. By doing this before the wedding or shortly after the honeymoon, you can avoid arguments about money that may pop up. After all, you probably both have different methods for spending, saving and managing your funds.
The first thing to do is determine a budget that will help your new household run smoothly and efficiently. Using a computer spreadsheet or a simple sheet of paper, compile a list of all income sources by month. Next, make a list of expenses, which may include some or all of the following:
Rent or house payment
Insurance payments
Loan payments
Utilities
Car payments
Credit card payments
Also list your expenses that may vary each month such as food, clothing, and transportation, dental or medical expenses.
Then, compare the two lists to determine how much money can be saved or used for discretionary purposes such as dinners out, visits to the movies or theater, trips or home improvement projects. If you find you are paying too much for a loan or credit card bills, think of refinancing or getting a credit card with a lower interest rate.
You and your fiancé (or new husband) will also have to agree on a financial institution and how to conduct your banking. You probably both already have checking and savings accounts so you need to determine if you want to merge those accounts, keep separate accounts or open new, joint accounts. Pay close attention to interest rates, monthly fees, services offered and types of accounts available when looking for a financial institution.
You may also want to meet with a financial consultant from a brokerage house about investing some money for the future. This may cost surprisingly little to get started and, in the age when many companies don't offer retirement benefits, will go a long way in helping you to finance your golden years. Though it may seem like a long time in the future, you will be glad you started saving and investing while you were young. The return on your investment will be substantial in the long run.

Organize your finances with the Wedding Budget from the Creative Wedding Planner!