Bridal Shows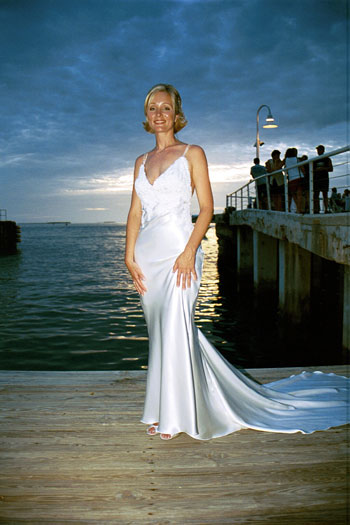 Photo © Roy Katalan
Planning a wedding can be a thrilling, exciting and somewhat scary experience. There is a lot to plan, coordinate and prepare in a fairly short amount of time. Chances are, you aren't a professional party planner and can't devote hours of your workday to planning your wedding. Do you feel like you woke up one day and had to plan the most important day of your life? Don't fret. There are many sources available to help you.
The first source, you are already using. The Creative Wedding Planner is an excellent starting point for information and services to help you plan your wedding. The second source you may want to look into is bridal shows. These shows often feature edible creations by caterers and cake samples from bakers. They also include fashion shows of some of the hottest gowns, dresses and formalwear. You will also find DJs, musicians, florists, photographers, and many other wedding professionals all in one location. Attending one of these shows will help you to talk with some of the professionals and sample some of their work. If you find you really get along well with a photographer, you can schedule an appointment to talk to him further.
Bridal shows bring many services together in one place for the convenience of local brides-to-be. They often offer big prizes like honeymoon packages or DJ services which is another incentive to attend. You may want to check one out just to see what's out there and get a feel for the different services you will want or need to make your wedding a success.