Florists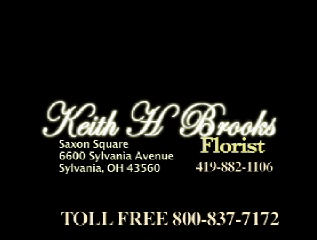 Flowers brighten everyone's day and they play an integral part in making your wedding beautiful and colorful. An experienced florist uses flowers to make your church and reception site look really special.
Find a reputable florist who specializes in weddings and is familiar with both your ceremony and reception sites. Interview potential candidates and ask to look at samples of their work (they'll probably have photos). Discuss your ideas about the wedding with them to determine if they are the right florist for you.
Choose a florist at least six months prior to your wedding. At the initial consultation, bring along swatches from the attendants' dresses and discuss flowers that may match or coordinate. You will also want to talk about your favorite flowers and ideas you have for the wedding and reception. Your florist can advise you on what flowers will be in season (which can be a real money saver). He or she can also talk with you about cost and availability of the flowers you would like.
Before you visit the florist, do some research to determine the flowers you like and what you would like the bridal bouquet to look like. Web sites and bridal magazines are a good place to start if you have little or no experience in purchasing flowers. Familiarize yourself with some of the terms and types of flowers so you are prepared to speak with your florist.
The bridal bouquet should coordinate with your wedding gown and should set the tone for all of the other flowers used on your big day. Make sure your bouquet fits your style and your size. For example, if you are small in stature, avoid a large bouquet that may look too overwhelming. A toss-away bouquet should be ordered so you can preserve yours.
The bridesmaids' bouquets should be smaller but otherwise identical to the brides' bouquet. To honor the maid of honor, you may want to order a slightly different bouquet for her.
The grooms' boutonniere should match the bridal bouquet. It should be a simple, single blossom. The other men in the wedding party (including fathers and grandfathers) should also wear boutonnieres. These should differ slightly from the grooms' arrangement. The mothers and grandmothers should wear flowers as well. Their corsages should coordinate with other flowers in the wedding.
Every church is different which is why it is important that your florist is familiar with your ceremony site. Be sure to check with your officiate to determine what types of flowers are allowed in the church. You will want to talk to your florist about including some of the following:
Altar sprays
Pew markers
Chair adornments
Organ sprays
Floor runners
Many of the flowers used in the ceremony can be transported to the reception hall and used there. For the reception, you may want to use flowers in vases for table centerpieces or potted plants that guests can take home as a living, growing symbol of your wedding.
Be sure to discuss any flowers you want used on your wedding cake with your florist. Facilitate communication between your florist and baker to make sure your cake (and the flowers on it) is perfect.
You may also want to use flowers at your head table, cake table and gift table. Be sure all of your flowers are coordinating and consider the height of the arrangements so they don't block guests' views.
With a little time and effort, you can ensure the flowers at your wedding will enhance the beauty of the day. By preserving your bouquet, you will have a timeless treasure to remind you of your beautiful wedding.
The Floral Worksheet from the Creative Wedding Planner!


To view PDFs you need Acrobat Reader.
If you do not have Acrobat Reader you can download it FREE if you click here!