Manicure and Pedicure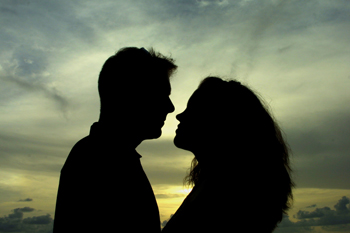 Photo © Roy Katalan
As you have probably realized since you got engaged, people look at your hands more than ever now that you have that engagement ring on your finger. Once that brand new wedding ring is added, all of your guests will be checking it out. You'll want to make sure your hands and nails look their best. While you're at it, start thinking about the health and beauty of your toenails as well. Guests will see them if you choose open-toed shoes and you are sure to show them off if you travel someplace warm on your honeymoon.
Start thinking about getting regular manicures and pedicures about three months before your wedding (if you don't already do so). You should get a manicure every week and a pedicure monthly. Start drinking a mixture of gelatin and orange juice as least once a month to help strengthen nails. This practice will help both your fingernails and your toenails to be healthier. It will prevent peeling, bending and cracking.
For your fingernails, be sure to keep a polish on them to prevent nail-biting and other damage. A nail-building base coat should be applied first to strengthen and fortify nails. Push your cuticles back daily for healthy growth. And don't forget the hand cream, which should be used liberally a couple times a day or before you go to bed to prevent dry or cracking skin.
Take special care of your hands and fingers when you are performing everyday tasks. Use the end of a pencil to dial the phone. Wear gloves when doing any kind of gardening or yard work. Wear rubber gloves when you are doing dishes or other household cleaning. Also, be extra careful of your hands and fingers when you are cutting food or cooking.
Feet and toenails also require some special care. If you have problem toenails, be sure to have a professional help rid you of these issues. They will recommend a course of action to maintain the health and beauty of your feet. This plan may include eliminating in-grown nails, cutting cuticles and filing the bottoms of your feet.
If you take some extra time to make sure your hands and feet look their best before your wedding, you are sure to feel great on your big day. Your friends and family are sure to notice how beautiful you look from head to toe.



The Bridal Salon Worksheet from the Creative Wedding Planner!