Party Favors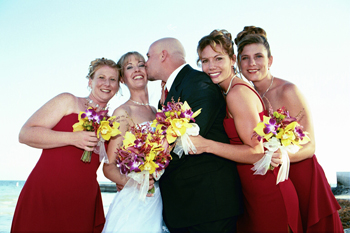 Photo © Roy Katalan
Favors are a nice token for your guests to take home from your wedding reception. They can be something unique that guests will treasure for years to come or something edible that they might enjoy on the way home.
Whatever you choose, be sure to make your favors a reflection of you and your fiancé. They can reflect your lifestyle, hobbies or work life. For example, if you or your fiancée is a dentist, you may want to give out toothbrushes with your names and the date of your wedding on them. Apples in cute baskets or pencils with your names and wedding date on them might be appropriate for a teacher who is getting married. If you like to write poetry, write one especially for the special day and put it in a special frame for each guest.
Some popular favors include chocolate bars, matchbooks, and bells with the bride and grooms' names as well as the wedding date on them. You can use your imagination when planning the favors you will distribute at your reception. Be creative because anything goes when it comes to this part of your special day. Some unique suggestions include:
Engraved silver key chains
Personalized tea bags
Golf balls
Wedding water bottles
Small calendars
Yo-yos
Potted plants
Miniature soaps
Chocolate coins wrapped in gold foil
Post-it notes in your wedding colors
Kites
Snow globes
Mixed nuts
Candles
Packets of seeds
Tins of cookies
Sand and shells in a personalized bottle
M & Ms
Decks of cards
Gourmet jelly beans
Tennis balls
Personalized CDs featuring all of your favorite songs
Gourmet coffee beans in mugs
Personalized rolls of Lifesavers
Brainstorm with your fiancée and your bridesmaids for creative ideas. Be sure to make a decision on party favors about two months before your wedding date. This will give you enough time to find what you're looking for and place an order. Be sure to enlist the help of friends and family if you need to package or bag the items you choose. Make sure the favors are eye-catching and friendly, welcoming and unique. Your guests are sure to enjoy them, whatever you select.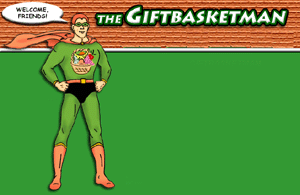 \