Site Map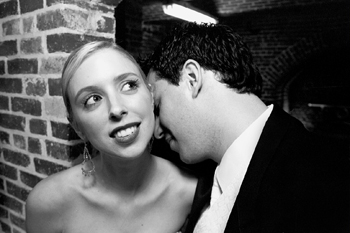 Photo © Roy Katalan

Home

About Us Learn all about the Creative Wedding Planner

Attorneys & Legal Service Find out why you may want to talk to an attorney before you take that trip down the aisle.


Bachelor Party We give you some unique ideas for the infamous boys night out.

Bachelorette Party Because girls want to have a good time, too, we haven't forgotten the women's special night. Here are some fun ideas

Bakeries Helpful hints on ordering the wedding cake you have always envisioned.

Balloon Decorating We provide you with some creative and unique ideas for using balloons to make your wedding day extra special.

Banking and Financing Merging two lives can be more difficult than simply saying, "I do." We have some tips on merging your finances.

Bed & Breakfasts There are many ways bed & breakfasts can play a part in your wedding planning. We'll tell you how.

Beverages What kind of drinks will you offer your guests at your wedding reception? That question is addressed on this page.

Bridal Shows We explain how you can use bridal shows to find and sample many wedding services all in one location.

Bridesmaids Dresses We provide suggestions for selecting dresses that every woman in your wedding party will like (and maybe even wear again).

Catering The food is probably the most important aspect of your reception. We share some helpful suggestions for booking a quality caterer.

Contact Us Engaged women or potential advertisers can ask questions or request more information on the Creative Wedding Planner.

Counselors Premarital counseling is more popular than ever. Find out why more couples are opening that line of communication before their wedding day.

Dance Instruction Learning how to dance can be fun and educational. We'll tell you why you may want to sign up right away.

Directory

Doves and Butterflies We explain how releasing these winged beauties can add a special touch to your wedding ceremony.

Entertainment The band or DJ you select for your reception will set the tone and style for the entire evening. We give you some tips on selecting the right one.

Florists Suggestions on making the flowers a reflection of you and your fiancé, your tastes and personality.

Formal Wear We give you some helpful hints on finding the right formalwear for the men in the wedding party.

Gifts & Gift Registry Find out why registering through several registry services is so important for you and useful for your guests.

Gown You've dreamed of your wedding dress since you were a small child; so how do you make the selection? We'll provide some tips.

Gown Preservation Preserving your gown after your wedding day can be really easy. We explain how.

Guest Accommodations We explain how you can use some of the time before your wedding to spend with friends and family members who may be visiting for your special day. We also provide tips about how to find them a great hotel.

Honeymoon Find out some of the things you should know before you start planning your big trip.

Hotels & Motels A good hotel or motel can play a big part in both your wedding day and pre-wedding parties. We'll tell you how.

Insurance There are many types of insurance that you may need before or immediately following your wedding. We'll explain why finding a good insurance agent is so important.

Invitations We provide suggestions that will help you select invitations and stationery that will set the tone for your wedding.

Jewelers Don't visit a jeweler before you read these tips on selecting rings!

Manicure and Pedicure Find out how you can make your fingernails and toenails look their best for your wedding day.

Officiants We provide some suggestions on selecting an officiant who will make your wedding ceremony perfect.

Party Favors From bells to yo-yos, we provide innovative and creative ideas about favors to give to your guests.

Photographers Find out how to select a photographer that will provide the services you need.

Reception Halls Find out how to select a reception hallthat will capture all of the magic moments of your special day.

Rehearsal Dinner Find out why it's important to hold a rehearsal and where to host a dinner afterwards.

Rentals There are a wide variety of items you may need to rent for your wedding and reception. We give you some ideas.

Subscribe

Sweepstakes

Tanning & Appearance Want to get that sun-kissed glow for your wedding day? Find out which tanning method is best for you.

Tell-A-Friend Do you know someone who is getting married soon? Tell them about the Creative Wedding Planner.

Transportation Arrive at your wedding in style. Here are some suggestions on choosing the right transportation for your big day.

Videographers We give some tips on choosing a videographer who can help you capture the day on film.

Wedding Consultants Don't have time to do all of the planning for your wedding? You may want to hire a wedding consultant. Find out what they do.

Weight Loss We provide some helpful hints on getting in the best shape of your life for your wedding day.