Tanning & Appearance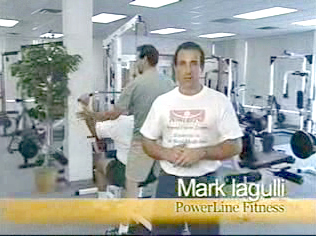 | | |
| --- | --- |
| VIEW VIDEO | Mark Iagulli - PowerLine Personal Fitness Trainers Inc. video |
You are busy planning your big day. You have thought of everything to make your wedding day perfect from the florist to the cake. But don't forget to make yourself look especially beautiful with the sun-kissed glow of a tan. Looking tan can bring out your natural features and make you look even more stunning in your wedding gown.
Keep in mind, achieving a beautiful, golden tan can take several weeks, depending on the method you choose. Just like picking out your shoes or making a hair appointment, you should make plans to achieve your tan at least one month before your wedding day.
There are several ways to attain the golden tan you're looking for. The following paragraphs list the methods for tanning so you choose the right form of tanning to fit your lifestyle.
Natural Tanning
The most traditional method for achieving a tan is by basking in the summer sun. However, this is really not a viable or safe option for most brides-to-be. Laying out in the sun is time consuming (it can take hours per day for weeks to achieve the desired look) and subjecting your skin to the sun's rays (especially between 10 a.m. and 3 p.m.) can lead to skin cancer and wrinkles later in life.
Tanning Beds and Booths
Using a tanning salon to get a tan is popular option for many women and men. It's a quick alternative to spending hours in the sun. You can spend 10-20 minutes in the tanning bed rather than hours in the sun and get the same results. You should plan your tanning schedule a couple weeks before the wedding.
Most salons offer packages that are cheaper than paying for each individual session. Talk to an employee at the salon to determine how many sessions you will need (based on your skin tone and coloration) and how frequently you should have appointments. Lying in a tanning bed can be a nice break from the hustle and bustle of planning your wedding. It may be the only 20 minutes that you have to yourself in a day. Emerging from a tanning session can leave you feeling refreshed and glowing.
Self-Tanning
Using a self-tanner can be a safe and effective way to get a tan with very little time, effort or money. Be sure to buy a tanning cream, lotion or spray from a reputable company such as Neutrogena or Clinique. If you try to cut corners and buy a cheap product, you may find that it turns your skin orange or shows up disproportionately over your body.
Before you apply the self-tanner, be sure your skin is clean and exfoliated, especially your face. Use gloves to make sure your palms, fingers and nails don't turn orange. Be sure to apply the lotion evenly to ensure your tan looks natural. Pay special attention to elbows, ankles and knees where lotion tends to build up and become orange. You may want to dilute the self-tanner with a little body lotion to use in these areas.
Try the self-tanner about a week before the wedding to make sure you get the desired color. Reapply every three to four days to make sure you look your best for your wedding day.
Airbrush Tanning
The newest innovation in tanning technology is the spray-on or airbrushed tan. Many salons offer this new service, which takes sunless tanning creams and lotions to a whole new level. Customers step into a booth and are sprayed with a sunless tanner. It takes less than 10 minutes and one session to acquire a beautiful tan that lasts five to seven days.
The tanning systems can be used for your whole body, legs or face. It is recommended that you clean and exfoliate your skin before your tan. You should also moisturize your skin after the experience to enhance and extend your tan. It is best to try this technique at least once before your wedding to determine the effects on your skin.
Whatever method you choose, be sure you plan ahead to make sure you will be happy with your tan on your wedding day.