Wedding Consultants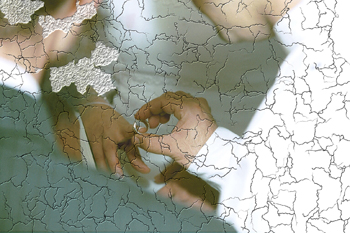 Photo © Roy Katalan

If you are a busy bride-to-be and the thought of taking the time out of your already-hectic schedule to plan a wedding sounds absurd, you may want to hire a wedding consultant. Also called wedding planners or bridal consultants, these professionals work with you to plan every aspect of the event, including choosing a location, hiring a caterer, selecting a band and ordering flowers. Since wedding planners work full-time coordinating weddings, they are familiar with the best and most original locations in the area as well as which bakers provide the best cakes for the most reasonable prices. Wedding consultants serve as administrator, budget planner, advisor, confidante and mediator. They do all of the legwork for you so all you have to do is show up to appointments, approve designs, listen to bands and sample menus.
Start looking for a wedding consultant about a year before your wedding. This is the first thing you should do in planning your wedding. You should feel comfortable with the person you hire because you are going to be seeing a lot of him or her. Be sure to check references and ask lots of questions before signing a contract. Make sure your consultant will help you stick to your budget instead of encouraging you to spend more. Typically, wedding consultants charge a percentage of the total wedding costs. Ten to 15 percent is about average.
Your first meeting with your wedding consultant after the hiring will be to determine the style and tone of your wedding. He or she will ask you lots of questions to determine how involved you would like to be in the process. They will also seek to determine any likes or dislikes you may have. Your wedding coordinator will never book anything or sign any contracts without your expressed permission. They will discuss every decision with you based on their prior knowledge or experience.
Your consultant should be familiar with every wedding professional you will need from caterer to DJ, florist to photographer. He or she may be able to get you special discounts with some of these professionals because he or she used them for many weddings. This can be a substantial savings to your wedding budget. Your consultant should also be able to read over contracts and make sure you are getting everything you're paying for.
A wedding consultant should handle the invitations including ordering them, suggesting the wording, addressing and mailing. He or she should also coordinate delivery, arrival and set-up times with all of your vendors including musicians, photographer, videographer and florist. The wedding coordinator should be present on the day of the wedding to help with virtually anything that arises from sewing a torn dress to shining scuffed shoes. He or she should also be able to address any questions and supervise the other wedding professionals.
Above all, you hire a wedding consultant to make the day easier on you and the people you love. You want your wedding to be special and unique and a wedding professional can bring a wealth of experience, knowledge, ideas and opinions to your wedding planning process. Hire a reputable wedding consultant and rest easy that your wedding day will be the most magical day of your life.