Bachelor Party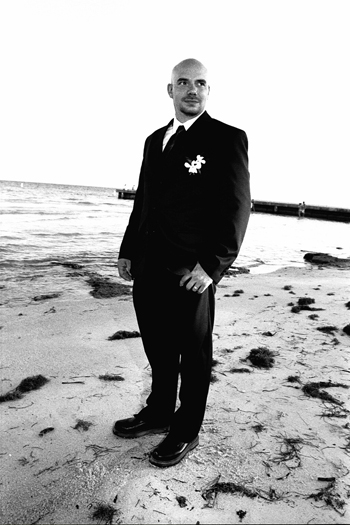 Photo © Roy Katalan
Bachelor parties have an infamous reputation for being all-out booze fests at which men get drunk and do crazy and sometimes embarrassing things. Movies have even been made about the crazy things that can happen when men plan bachelor parties. But don't worry ladies, these parties rarely live up to their reputations.
The best man should plan the bachelor party about two months before the wedding. It should be held about a week before the wedding with all of the male attendants included as well as any other close male friends or family members of the groom.
Many bachelor parties consist of an evening of visiting clubs and bars. Groups use limousines for transportation so all of the men can ride together and no one has to worry about driving. By taking this approach, you can visit a variety of places without spending a lot of time coordinating cars and deciding on destinations. Plus, the limo driver has probably driven for many bachelor parties and may have some ideas of place to visit.
But you don't have to hit the clubs in order to have a fun bachelor party. You could order some pizzas and spend the evening at someone's house playing cards or watching videos. Another idea is to rent a private room at a restaurant or club and have a good meal and great conversation. You could spend the evening reminiscing about fun experiences you have had with the groom. It could be a hilarious and touching farewell to the single life.
Some men go all out for their friend's bachelor party: renting a club or hall and hiring a band or DJ and dancers. They also hire bartenders and caterers to provide food and drink for the event. This would require a lot of planning and may be quite expensive but it would certainly be memorable for the groom and his friends.
The bachelor party should be fun for everyone and not too expensive for the people involved. If you are planning the party, make sure you coordinate the events with the groom. You want him to feel comfortable with anything you are planning. Don't forget that this party is for him to celebrate his impending wedding to the woman he loves.

Contact Blackwell Law Firm Now
Contact Ultimate Pig Roast Now
Contact Heather Downs County Club Now