Invitations and Stationery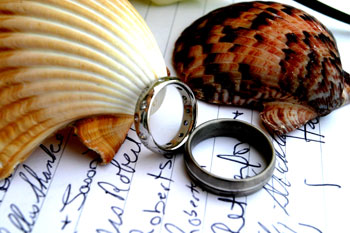 Photo © Roy Katalan
For many of your friends and family members, your wedding invitation will serve as preview of your big day. It will set the tone in way for the ceremony and reception. Invitations should exhibit a similar nature as you expect displayed at the wedding and reception. If you are having a traditional wedding, you will want to select more traditional invitations. If your reception will have a tropical theme, some fun and lively invitations may be the way to go. There are a wide array of invitations to choose from so be ready to look at hundreds of styles and choices.
It is important to find a reputable printer or stationer who can help you with all of your stationery needs for your wedding. A good stationer should be able to sit down with you and get a feel for the style of your wedding. He or she will be able to help you word the invitations and select all of the materials you will need. Be sure to look at a sample invitation before your order is printed to avoid any misspellings.
It's a good idea to order the invitations four to six months before your wedding. This will allow time for printing and engraving, checking and correcting errors and addressing and mailing. The invitations should be mailed out about six weeks before the wedding. This gives guests enough notice and time to respond.
Traditional invitations should include the following: invitation with information about the ceremony, a reception card, a response card and a self-addressed stamped-envelope for easy response. Be sure to order and correctly word each of these documents. Pay special attention to times, dates and spellings of names.
There are several other items you may consider when ordering your invitations:
Announcements should be sent to distant relatives or friends or family who live too far to travel to the wedding. The announcements simply inform people that the wedding has taken place. Announcements should be mailed after the wedding and should be similar in style to the invitations.
Thank you notes should be sent to everyone who has given you a wedding gift as well as everyone who served in the wedding. The notes should be hand-written and as personal as possible. They should be written and sent out as quickly as possible. The thank you notes should also be similar in style to the invitations.
At-home cards are sometimes sent with announcements or thank you notes. They announce where you and your new husband will make your new home. These should be similar in tone and style as the wedding invitations.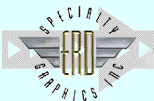 The Stationary Worksheet from the Creative Wedding Planner!


The Stationer Selected Worksheet from the Creative Wedding Planner!


To view PDFs you need Acrobat Reader.
If you do not have Acrobat Reader you can download it FREE if you click here!