Catering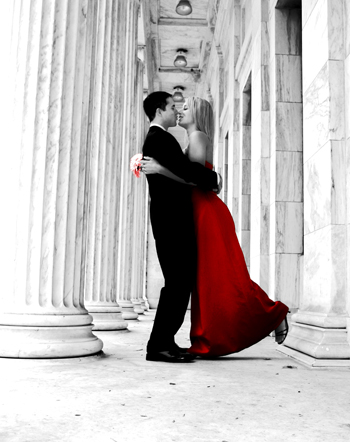 Photo © Roy Katalan
When the guests at your wedding look back on your special event, they may remember how you and your fiancé both cried when reciting your vows and they may remember how beautiful the bride looked walking down the aisle. But they are sure to remember the food that's served at the reception. If you're envisioning the feast of your dreams at your reception, you better start looking for a caterer right away (they can be booked up to a year in advance).
A qualified caterer is an experienced professional in the areas of food selection and preparation, reception staging, serving and clean up. Many caterers provide virtually every service you will need at your reception from decorating the hall to hiring bartenders, preparing and serving the food to providing the cake. You will find other caterers who simply set up, prepare and serve the food and clean up. Other caterers will offer a wide range of services and you can pick and choose which ones you would like them to provide.
Be sure to choose a reputable caterer who will let you sample some of their food before signing a contract. Many caterers will also provide you with the phone numbers of satisfied couples who have used their services. Interview several caterers to determine which one is right for you. Make sure the caterer will serve the food that you had in mind.
Don't sign a contract until you understand the terms of the agreement. Is the caterer charging a flat rate or a per-person fee? Are gratuities automatically added? Are you going to have a sit-down dinner or a buffet? Will drinks be included in the price? There are many aspects of the reception to discuss with your caterer in order to make your special day perfect.
Keep in mind, many reception sites have catering services that are included. When you are selecting a site, decide if their services are what you had in mind when it comes to the catering as well as the appeal of the location. A representative from the hall or a party planner on staff will go over the menu selections and other services that are provided.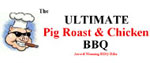 Caterer & Reception Worksheet from the Creative Wedding Planner!


Contact Ultimate Pig Roast Now