Homes & Apartments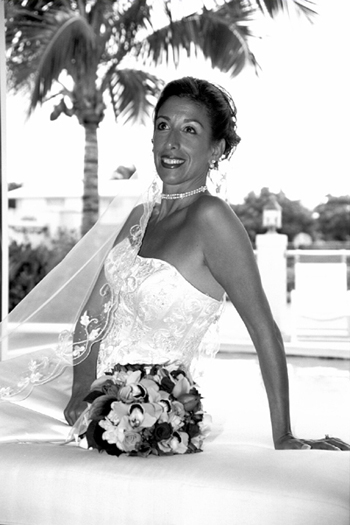 Photo © Roy Katalan

After you get married, you'll spend a week or two on your honeymoon and then return home to start your new life together. But where will "home" be? Some new couples lived together prior to their weddings but many others kept separate residences or even lived with their parents until the big day. Finding a place to live is a very important process for newlyweds that can probably wait until you return from your honeymoon. It is almost impossible to look for a house or apartment and plan a wedding at the same time.
Apartments
If you are looking for an apartment, the most important things to consider are location and price. First, determine how much you can afford to spend on rent per month. Many apartments include utilities with the price of rent. Be sure to find out what is included in your rent. The next thing you need to agree on is location. There are thousands of apartment complexes in northwest Ohio and southeast Michigan so it is important to narrow your search.
Once you have answered those two questions, you can start looking in the newspaper, apartment magazines and on the Internet for viable possibilities. Visit several apartments before making a decision, even if you fall in love with the first one you see. Be sure to carefully read the contract to make sure you understand all of the terms and conditions.
Homes
The first step in the home-buying process is finding a realtor who is reliable and trustworthy. It is very important that you get along well with your realtor because you will be spending a lot of time with him or her, going over potential homes, visiting the houses and drawing up offers. It is the realtor's job to find you a home that meets all of your specified criteria so be open and honest with them about your needs and wants.
The second thing you should do is to go to a bank or mortgage company and become pre-approved for a certain amount. Shop around at different institutions to determine who offers the lowest interest rates and allow for low down payments. Many banks offer special incentives for first-time homebuyers. Your loan officer will take all of your financial information and determine how much you can afford for a mortgage. Pre-approval is important because it shows you how much you can spend. This can help narrow your home search. Once you find a house, the seller will be happy to hear you have been pre-approved. This is like an insurance policy for them, ensuring that you can afford the house.
Tell you realtor you pre-approval amount and the area you would like to live in. He or she will probably ask you a lot of questions in order to find the perfect house for you. Some of these questions may be:
Are you looking for a one or two-story house?
How many bedrooms would you prefer?
Is there a certain school district you would like to live in?
Is a basement a necessity? What about an attic?
Would you like a lot of property or a small yard?
How many bathrooms are you looking for?
Your realtor will print out a listing of all of the homes on the market that fit your price range, location and specifications. You and your husband will go over this list and select homes you would like to tour. It may take weeks or months; you may go through five homes or 16, but you will find the right home for you in time. Be patient and check out many homes before making your decision.

Contact Western Basin Magazine Now