Bed & Breakfasts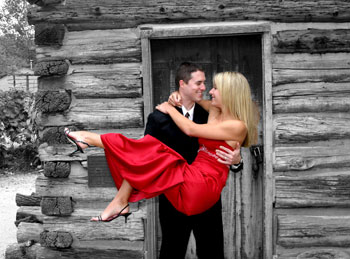 Photo © Roy Katalan
Bed & breakfasts are quaint places that offer an intimate setting along with all of the amenities of a great hotel. Most bed & breakfasts are like a home away from home. They are usually run by a couple or family who personally make sure you have a wonderful experience. Most bed & breakfasts have between three and 10 rooms available to guests. They offer homey rooms with a bathroom and breakfast in the morning. The people who run the bed & breakfasts are accustomed to having guests in their home and enjoy providing information about the area and events their guests may find interesting.
There are several ways you may use bed & breakfasts in your wedding plans. You may want to consider renting out such a facility for out-of-town guests you may be coming in just for your wedding. It would be convenient to have all of your guests in one comfortable location and they will probably feel more at home in the setting only a bed & breakfast can provide. With all of your guests in one location, it will be convenient to arrange transportation to and from the wedding and reception. It will also allow your guests to spend some extra time together in a laid-back atmosphere. Your guests are sure to appreciate your thoughtfulness in providing them with a comfortable, personal setting to spend their time away from home.
Another use for a bed & breakfast would be as a place for you and your new husband to spend your wedding night. You probably don't want to head back to your home or apartment after your wedding reception and you probably won't leave for your honeymoon until the following day. Staying at a quaint bed & breakfast is a wonderful option. You can head to the facility after your reception and spend a romantic evening in a cozy room. What a wonderful way to start your new life together!
You may also want to consider staying at a bed & breakfast while on your honeymoon. There are thousands of beautiful bed & breakfasts around the world that can provide you with a truly unique experience. Talk to your travel agent about the possibility of staying at a bed & breakfast for some or all of your vacation. Your stay may make your honeymoon all the more memorable, no matter what city, state or country you are visiting.