Officiants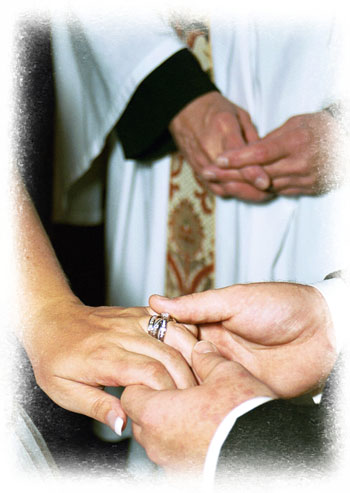 Photo © Roy Katalan
Even though there are many things that you are working on to make your wedding day perfect, the ceremony is really the most important part of the day. Your wedding is really about you and your fiancée being joined together as husband and wife. The person who presides over your wedding will set the tone and pace for the ceremony and will lead you in reaching your goal of becoming Mr. and Mrs.
Some couples attend religious services regularly and have a priest, rabbi or reverend who knows them and can preside over their ceremony. However, there are many couples who, for a variety of reasons, don't have a spiritual leader they can go to who would serve as an officiant at their wedding. There are many qualified people who have officiated hundreds of weddings who would be willing to help you with yours.
Make sure the officiant will perform the kind of ceremony you were hoping for. Make sure you connect with the officiant on a personal level. If there is a tension or mistrust between you, your guests will feel it, making the ceremony awkward and uncomfortable. Be sure to check your officiant's credentials and get some referrals. Start your search for an officiant about six months before your wedding.
Whether you would like a contemporary wedding in a botanical garden, a small romantic beachside union, an interactive fun-loving wedding, or an adventurous skydiving union, be sure the officiant is up for whatever you have in mind. Make certain your officiant is well versed in your culture or religious traditions. Also, make sure your needs and desires for the ceremony are the top priority. This is your special moment and should reflect your interests, passions, and commitments. Your day will be unique and special and a day you will remember fondly

The Ceremony Worksheet from the Creative Wedding Planner!


Click Here to Download the PDF Form!
The Officiant & Ceremony Site Selected Worksheet from the Creative Wedding Planner!


To view PDFs you need Acrobat Reader.
If you do not have Acrobat Reader you can download it FREE if you click here!
Contact International Park about having your Wedding on the Boyer
Contact Positive People Partners Now